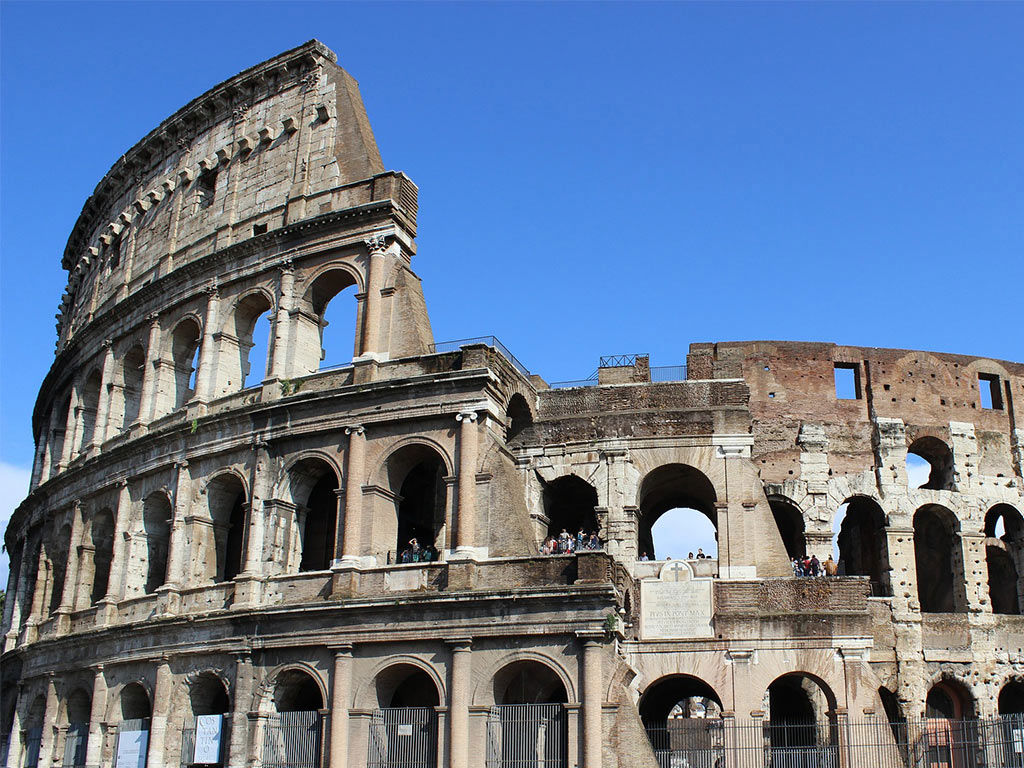 The Colosseum
Originally named 'Anfiteatro Flavio', the Colosseum has become one of the best known symbols of Rome. Construction began in 72 AD by Emperor Vespasiano and it was finally completed 8 years later by his son Titus.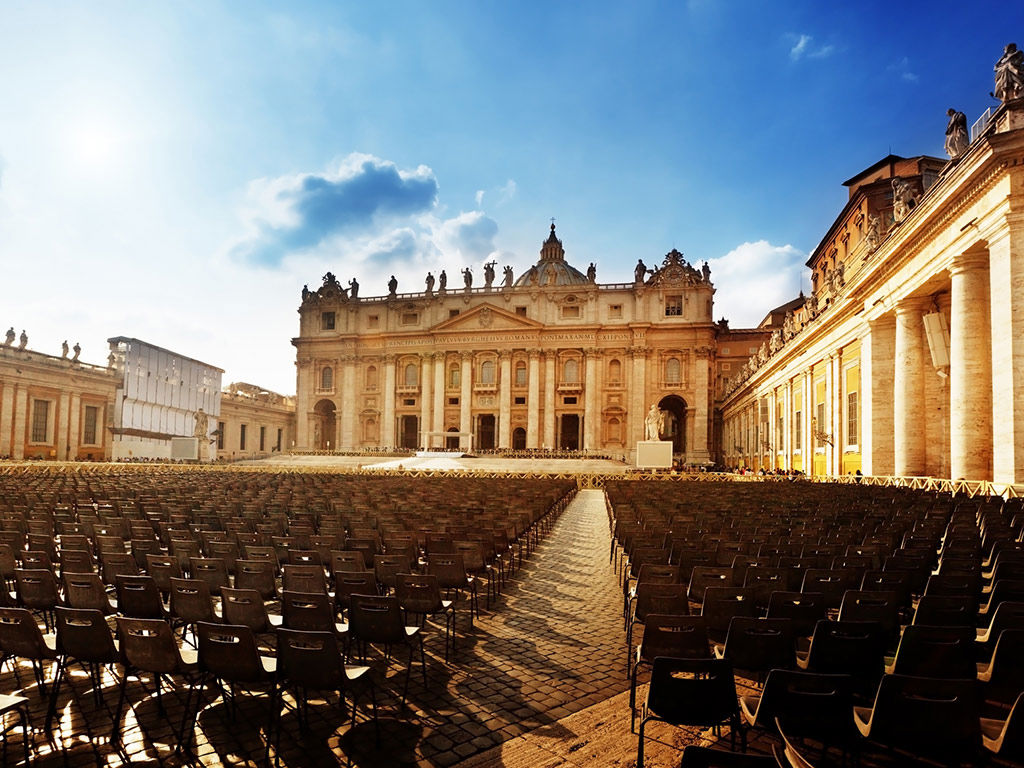 St. Peter's Basilica
The impressive square, together with Bernini's colonnade, faces the largest church of Christendom, St. Peter's Basilica, world-wide famous and dominated by Michelangelo's dome. The present basilica's construction dates back to the 16th century, with work from Michelangelo, Giacomo della Porta and Domenico Fontana. Tradition says the basilica was built over a Paleo-Christian church where St. Peter was thought to be buried.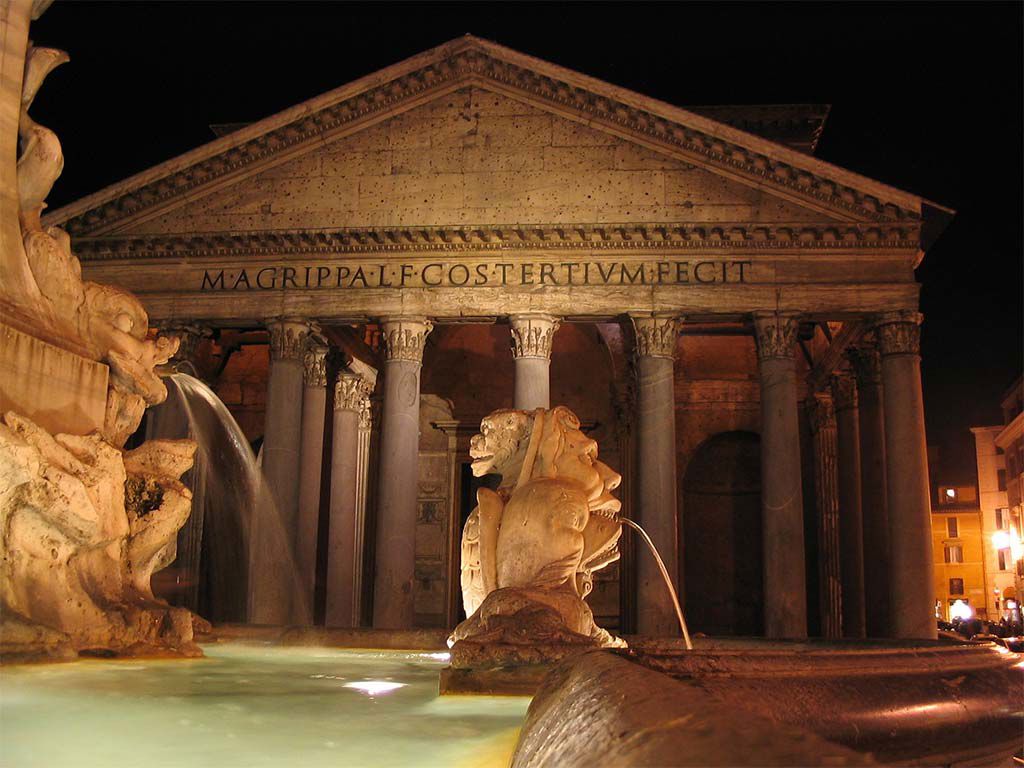 The Pantheon
This was built as a temple dedicated to all the Roman Gods (the name means 'to every God' in Greek). It was built by Marco Vipsanio Agrippa in the year 27 BC next to his spa in Campo Marzio, right in the centre of Rome. It was totally renovated by Emperor Adrian around the year 120 AD and then during the 7th century it was turned into a Catholic church dedicated to the Virgin Mary.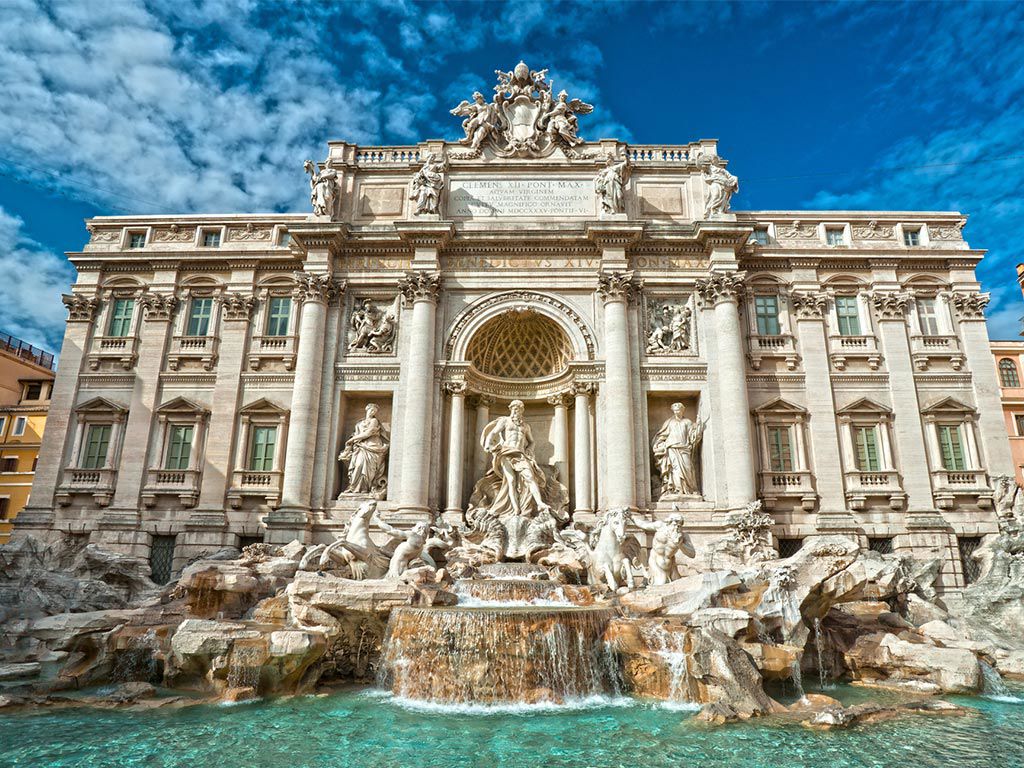 The Trevi Fountain
The most famous fountain in Rome, created by the architect Salvi in the year 1735 under the supervision of Pope Clemens XII. The fountain's sculptures represent the story of the its water source.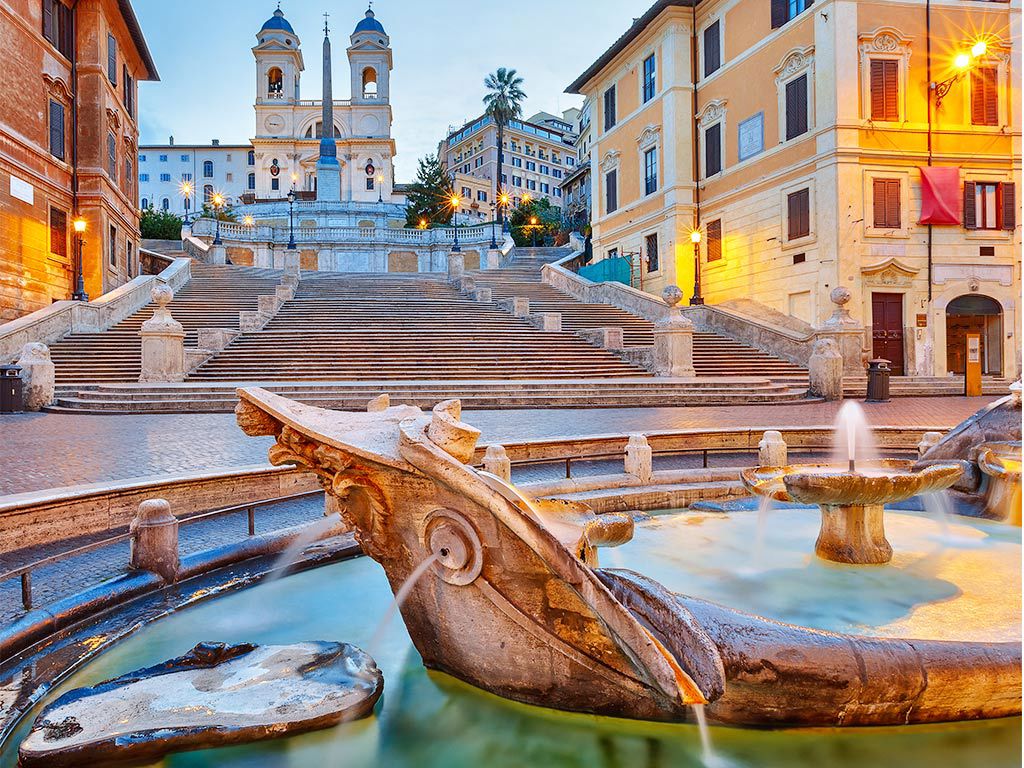 The Spanish steps
The main interest of the square is represented by the stairway named 'Trinità di Monti'. It was designed in 1726 by the architect Francesco De Sanctis, and offers a fantastic perspective.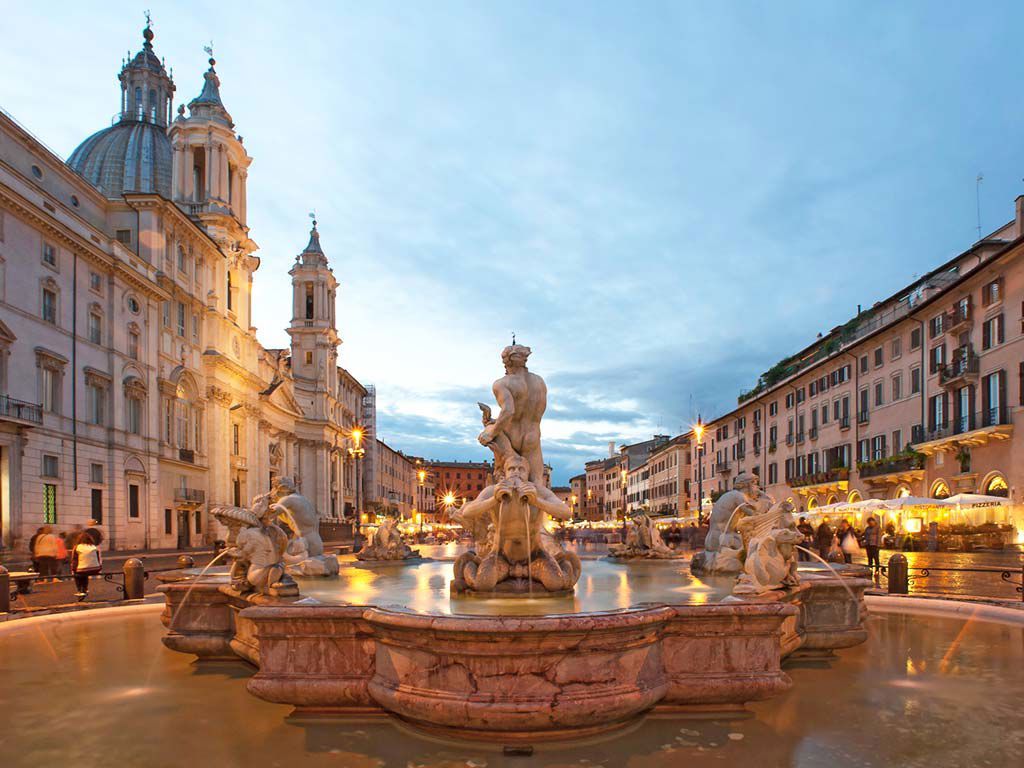 Piazza Navona
Navona Square is one of the most spectacular places in Rome. It is a Baroque architectural masterpiece designed on the site of the Stadium of Domitian which was built before 86 BC. The original stadium was 275 metres long and 106 metres wide and could host up to 30,000 people. Within this space, Caesar Augustus and Nero would celebrate the Autumn Ludes (games) every five years.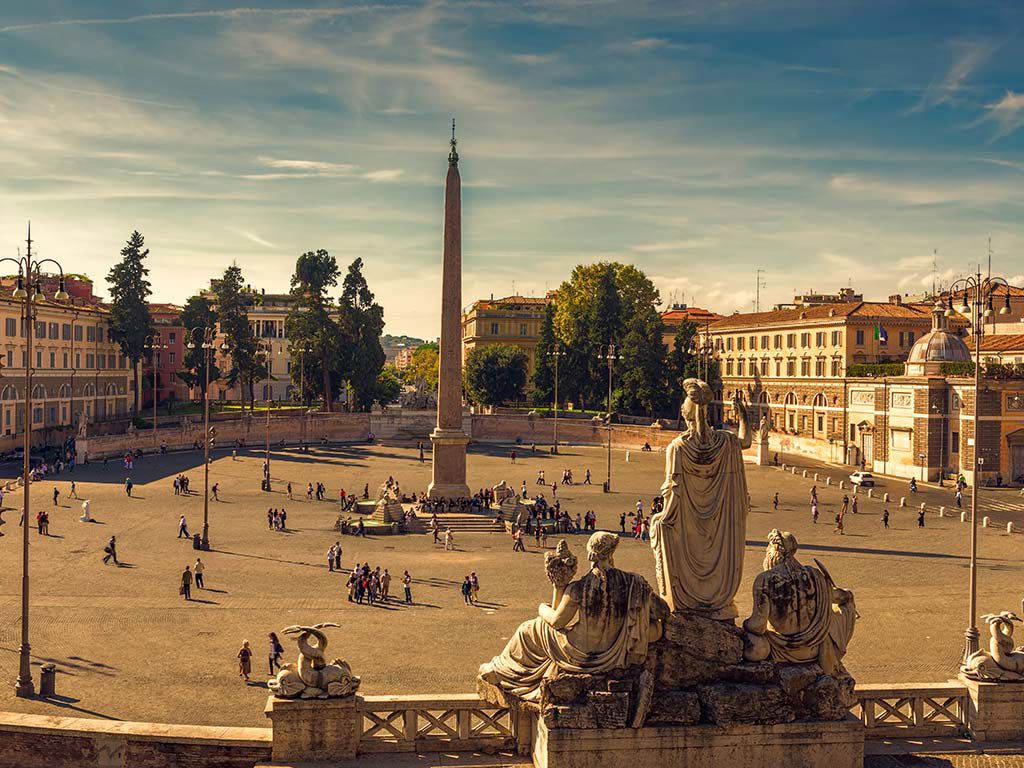 Piazza del Popolo
Piazza del Popolo is the prelude to the center of the most beautiful city in the world. Put on the cusp of a triangle of streets, known as the "Trident" (via del Corso, via Del Babbuino and via di Ripetta). It constitutes the greatest access to the heart of Rome. The door through which you access this wonderful "saloon" is the ancient Porta Flaminia. So called because through it in the past you could acces to the ancient Via Flaminia. The twin churches "Santa Maria di Montesanto" and "Santa Maria dei Miracoli", the Flaminio obelisk (the oldest and second highest of Rome) and the two fountains of Valadier contribute to enrich this fascinating "Piazza".